About Us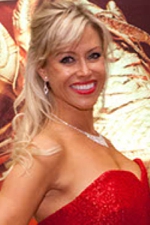 Isabelle Leroux Productions specializes in corporate and private event planning and execution. Isabelle is all energy and action as she works with you to design and deliver a quality group experience that enhances internal relationships, corporate philosophies, processes, or accomplishes a specific objective — the results always exceed expectations!
Each project is carefully planned so your unique needs, tastes, budgets, timelines and sensitivities are respected — and the impact maximized.
Experience the difference putting your event in the hands of a professional event organizer can make.
Isabelle draws upon many established resources and connections to offer clients a wide spectrum of tertiary services including press conference organization, food and beverage service, reception room rental, gourmet catering, VIP Plane Tours, magicians, hotel entertainment, professional photography, musicians, DJ's, custom special event music composition.
Contact us today!
Isabelle Leroux
Director